The Text-4133 Reunite Service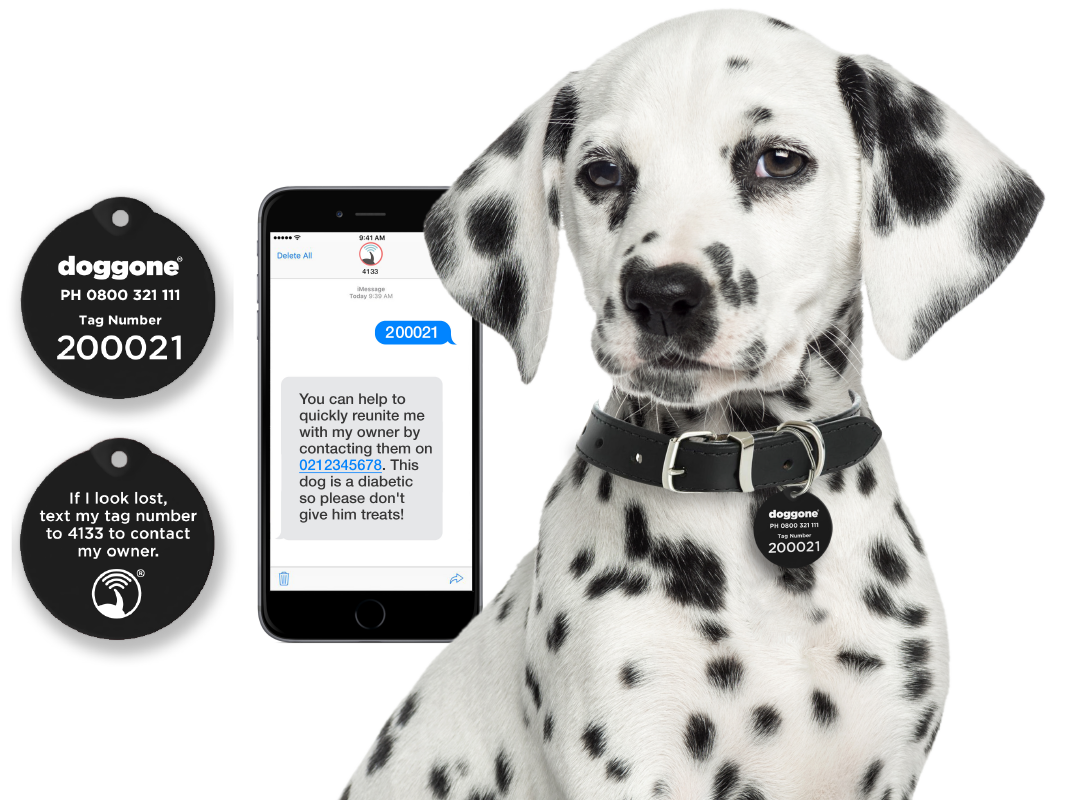 Doggone is an innovative and sustainable technology-based solution for the quick and safe reuniting of lost pets.
With 1 in 3 pets going missing during their life time, it's important to have a quick and reliable way to be reunited with them.
Doggone's text reunite service uses super fast and reliable SMS technology, and enables anyone in the community to immediately help reunite a lost pet with its owner by simply free-texting the pet's tag number to 4133.
With Doggone's reunite text service, you can relax knowing the correct contact number is always available when it matters!
Important medical or behavioural information about your pet can also be included in the text message to the finder.
Now available to all dog and cat owners – New Zealand wide!
For $2 a month you can relax knowing your pet won't be sleeping ruff!